We are looking forward to our 2022 show on July 30th and 31st
View the 2022 Spencerport Canal Days flyer!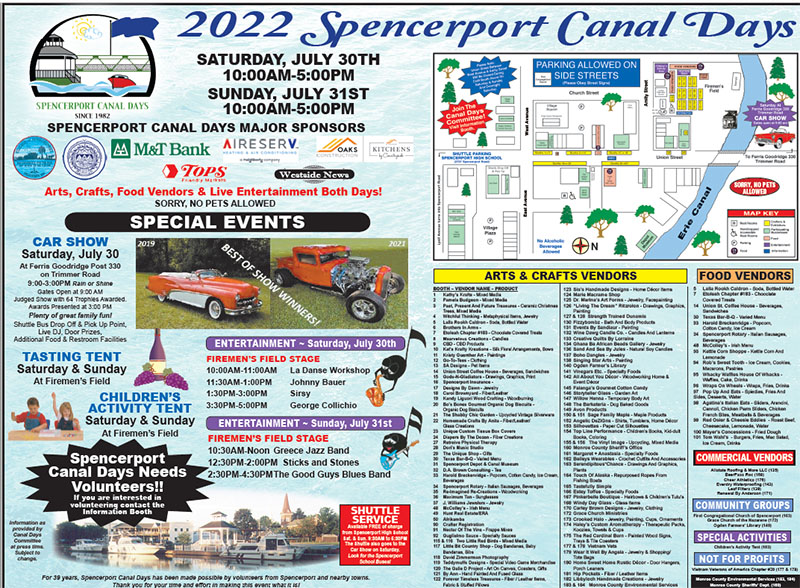 Latest Info:
2019 Exhibit Winners

1st place: Booth #52, Re-Imagined Re-Creations
Owner: Roy Wegan

2nd Place: Booth #59, GODS N GLADIATORS
Owner: Alexandros Hatzigiannidis

3rd Place: Booth #57, WEC Custom Wood Flags
Owner: Bill Conner
Latest Info:
Be kind to your pets, leave them behind - Sorry! No pets allowed.